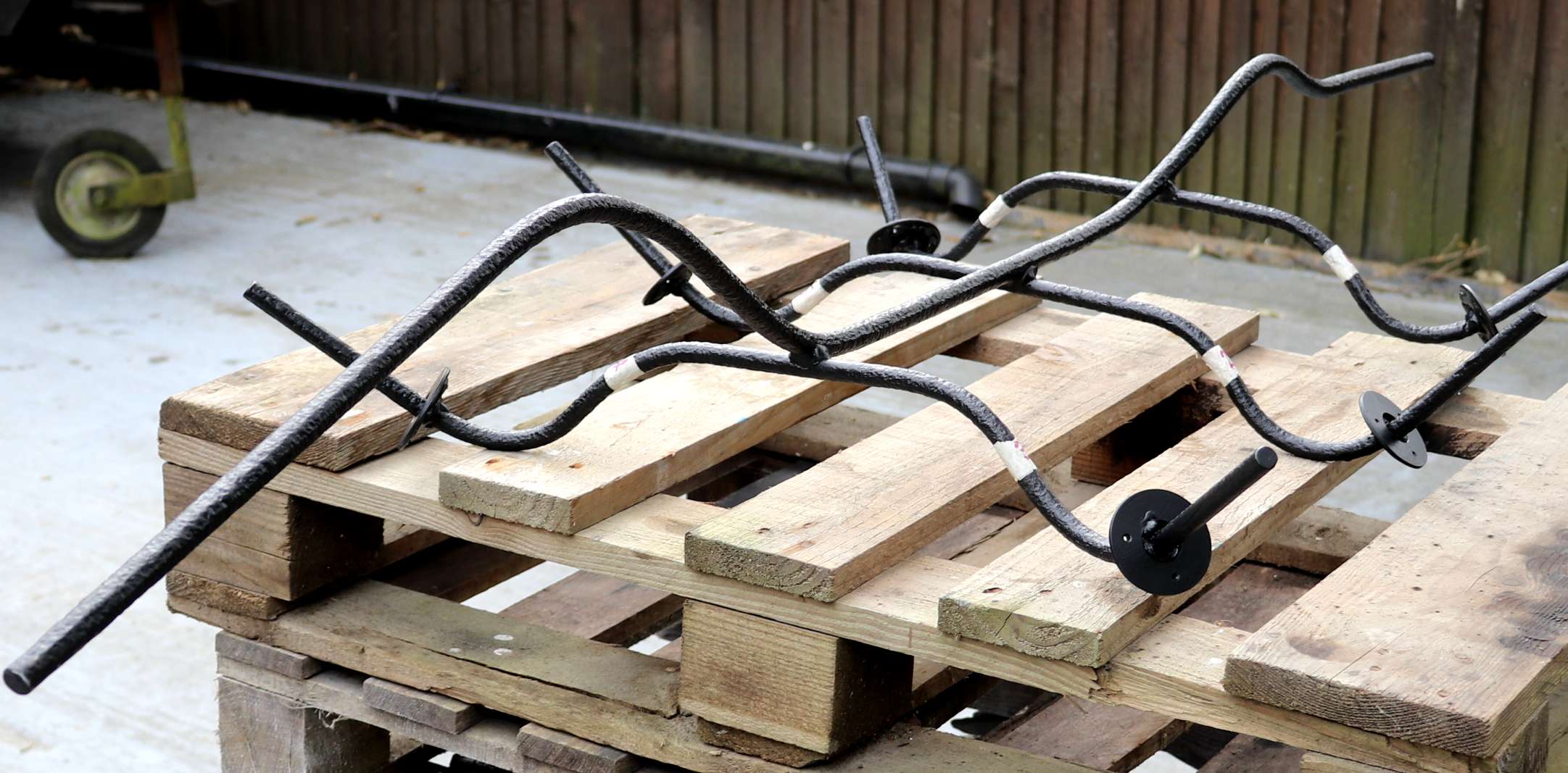 FRAME - Very simple blacksmithing, forming solid steel rod and welding cross members, with leg mounts.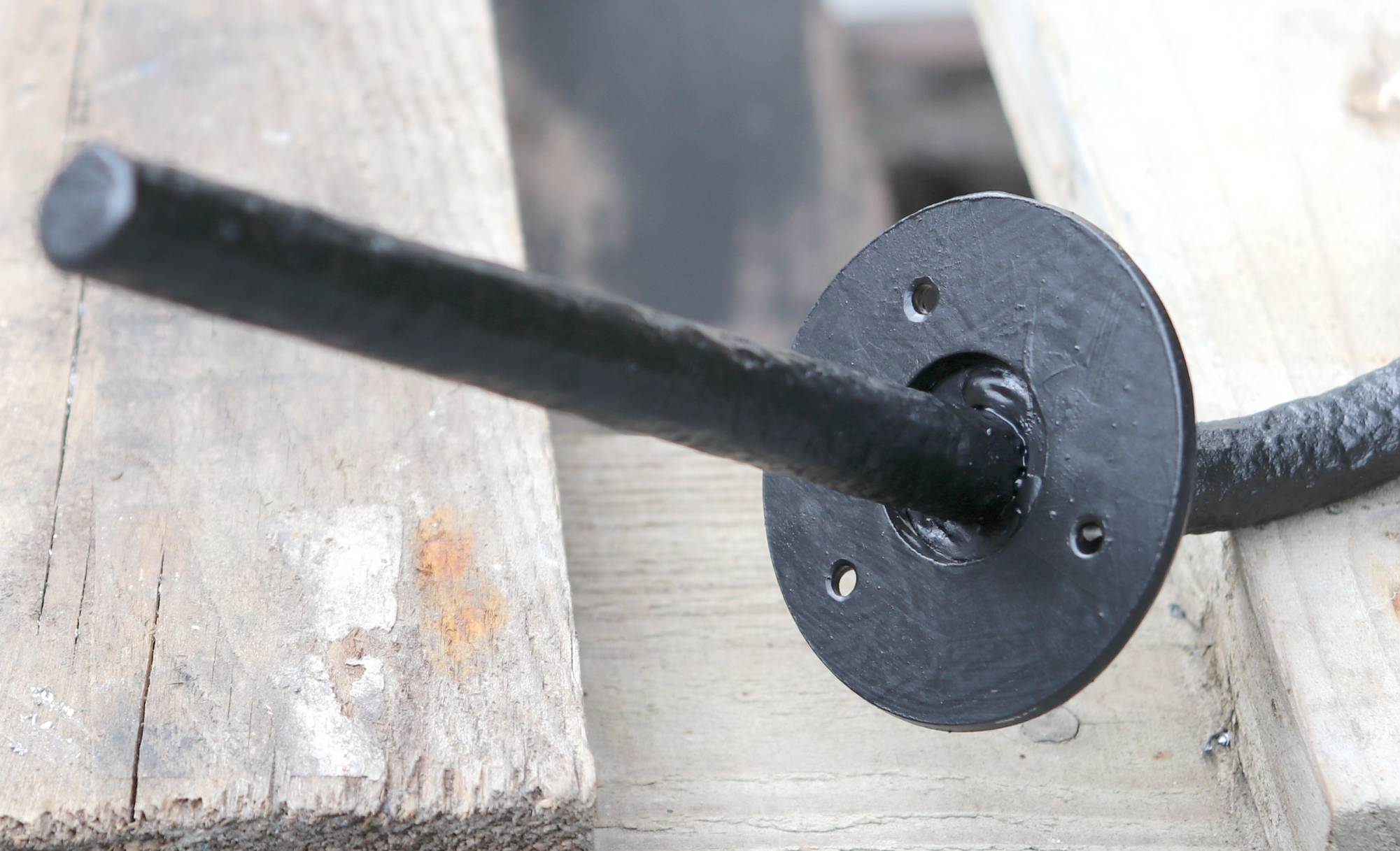 MOUNTS - Leg mount close up, showing the welding and three holes, to enable the wooden legs to be screwed in place, to keep them in the right position.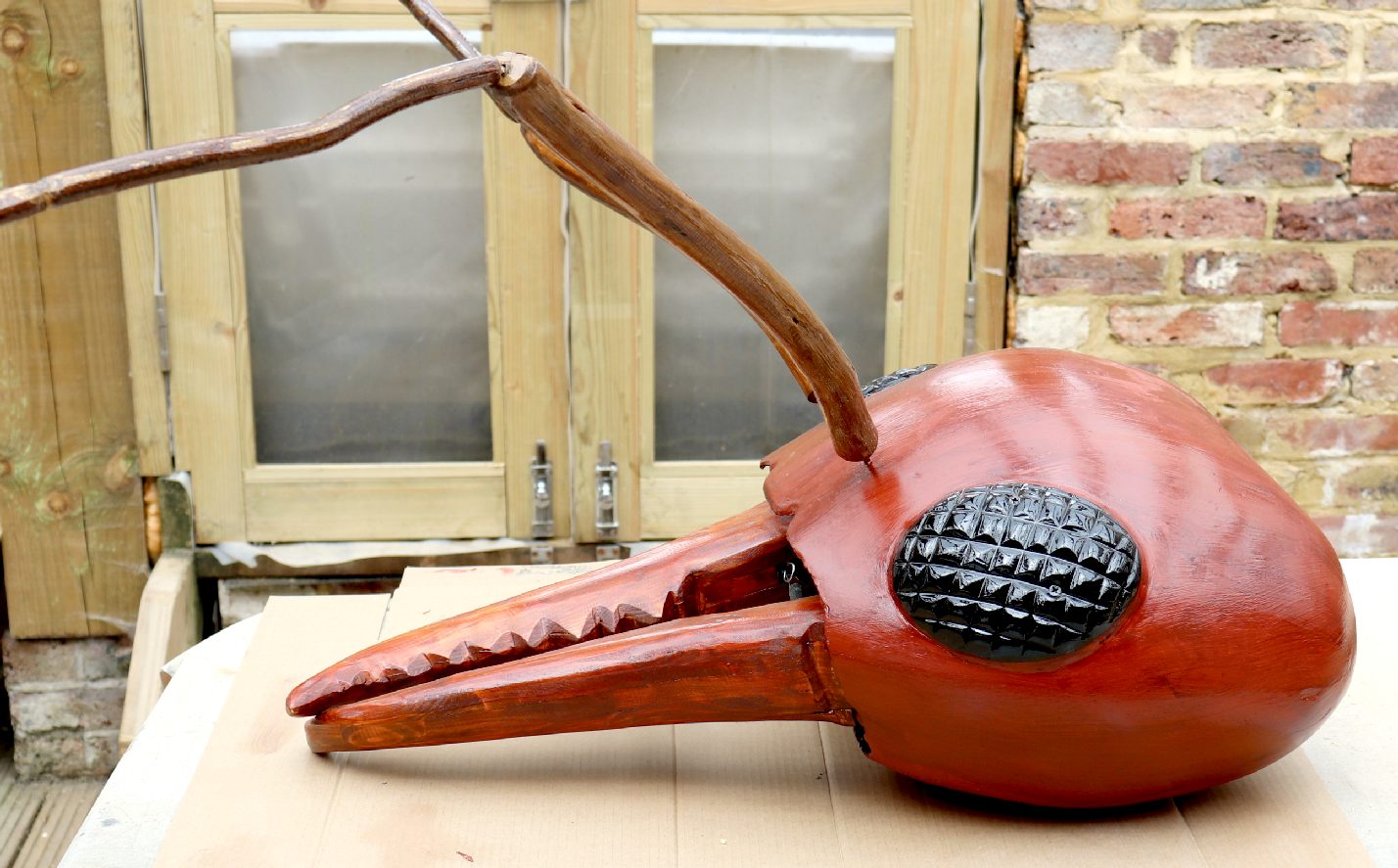 In this picture you can see eyes and jaws fitted to the head for the giant hexapod.
...
..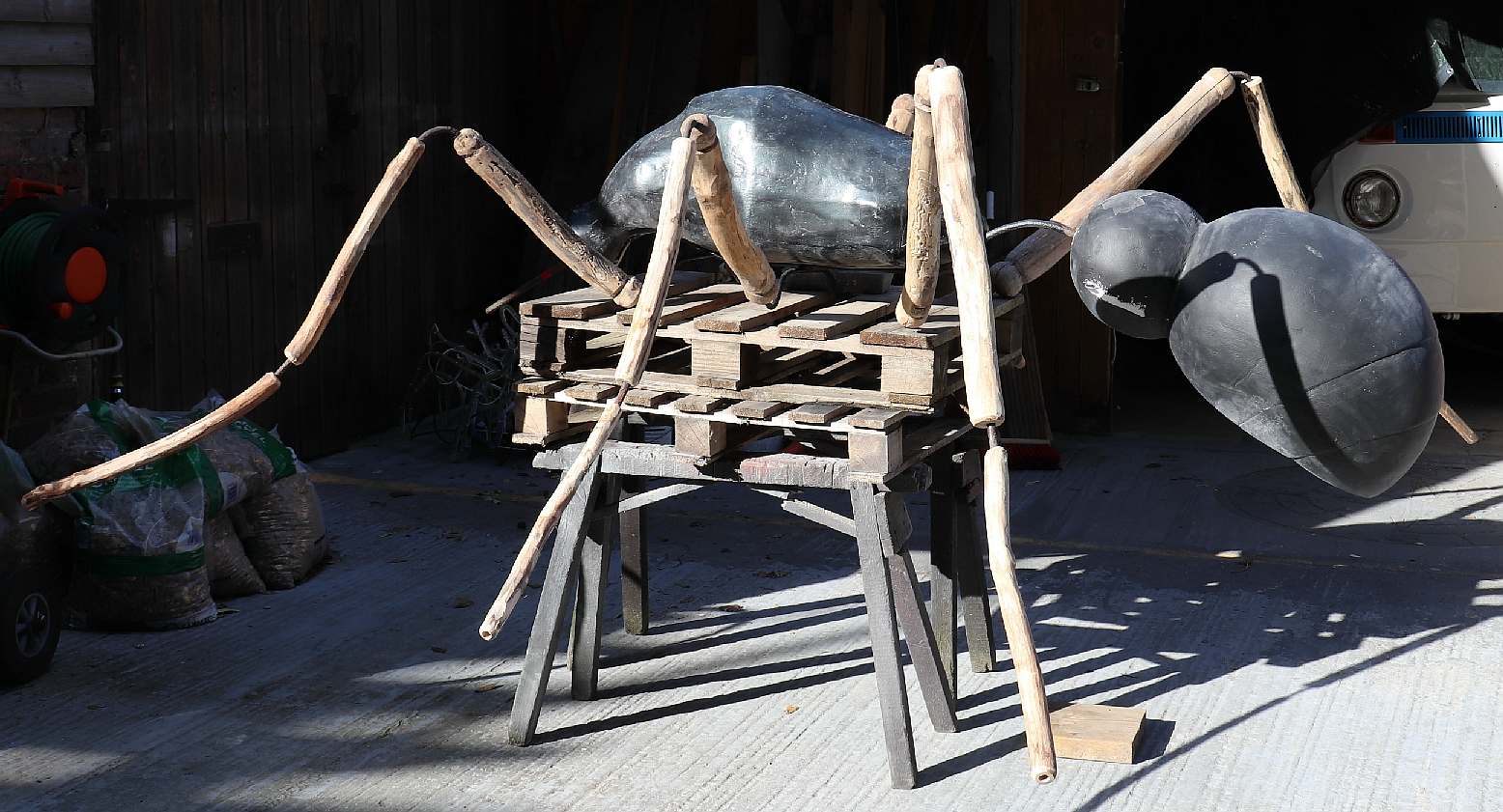 One of the stages of making the legs from wood grown on site, loosely fitted to the steel frame..