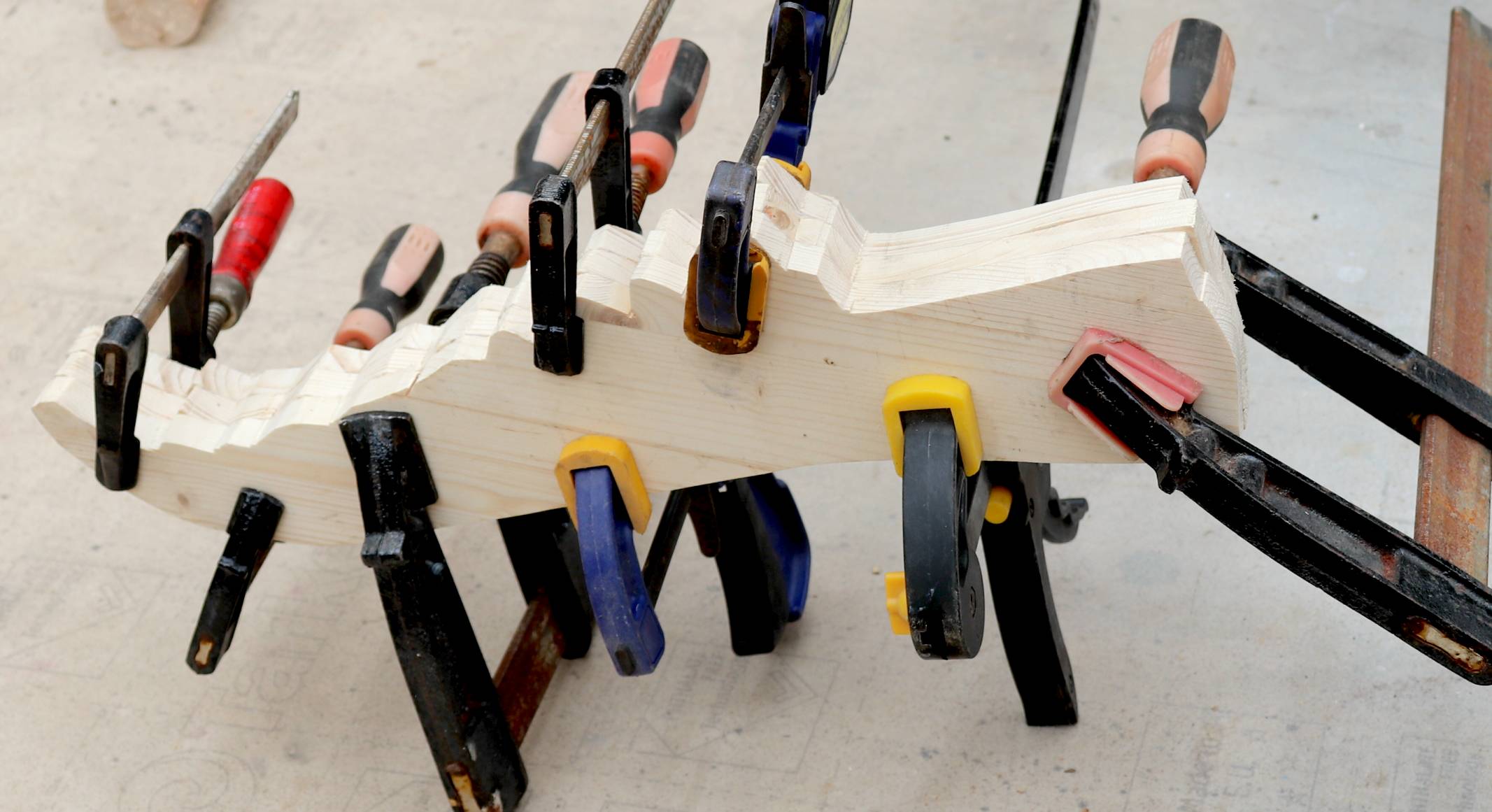 BLANKS - The jaws were made by laminating pine softwood using PVA adhesive and plenty of clamps. Ideally, you should leave a bonded work piece to dry overnight. Don't try to rush things too much. Patience is part of project planning.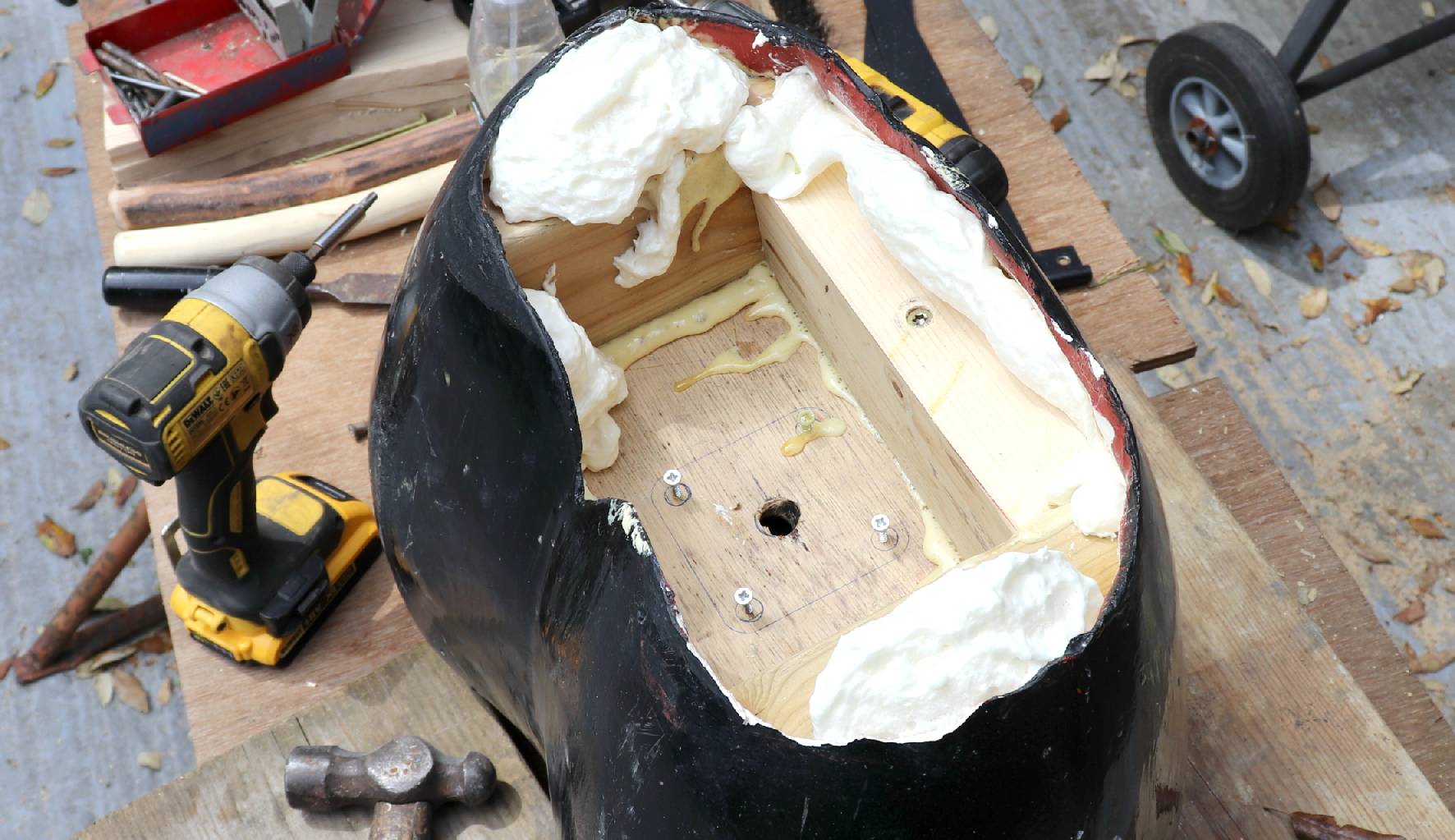 The head was originally made on cardboard formers, with papier-mâché (pulped paper and adhesive) and plaster. To that we had to add timber bulkheads and blocks to be able to mount the jaws on strong hinges.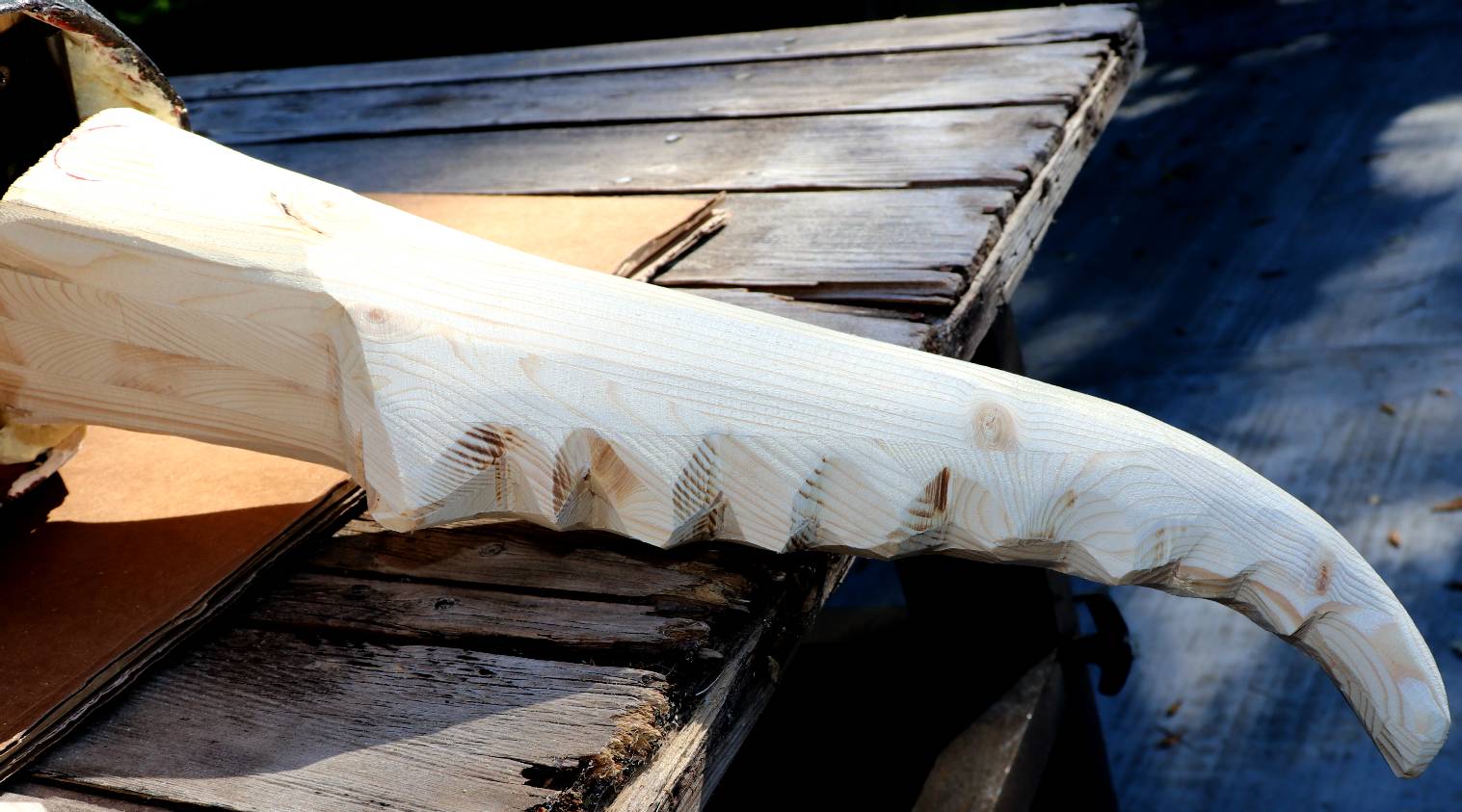 SHAPING - The wooden blanks need to be shaped to make the teeth grip.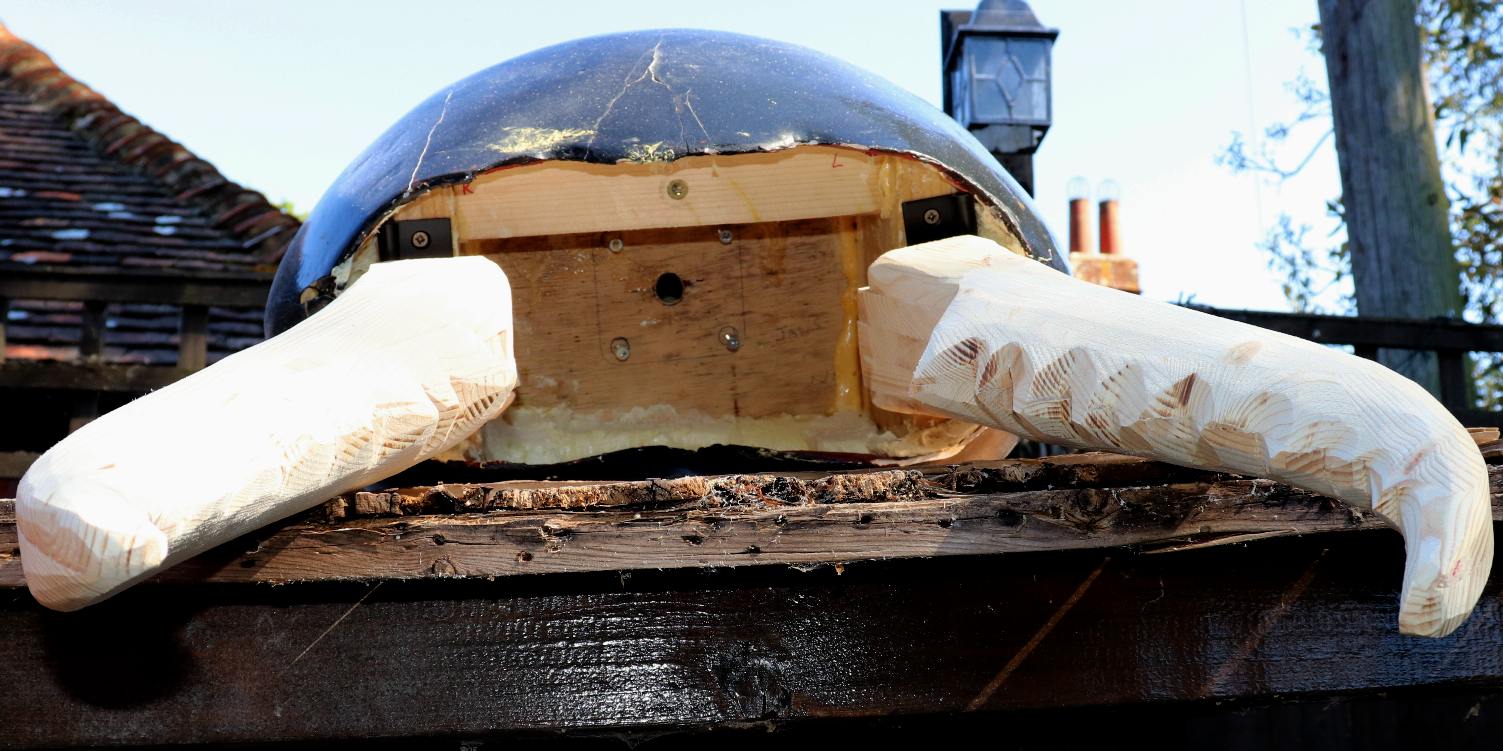 OPEN SESAME - Now that's what I call a wide bite. This is big enough to carry a human, but we have no eyes yet.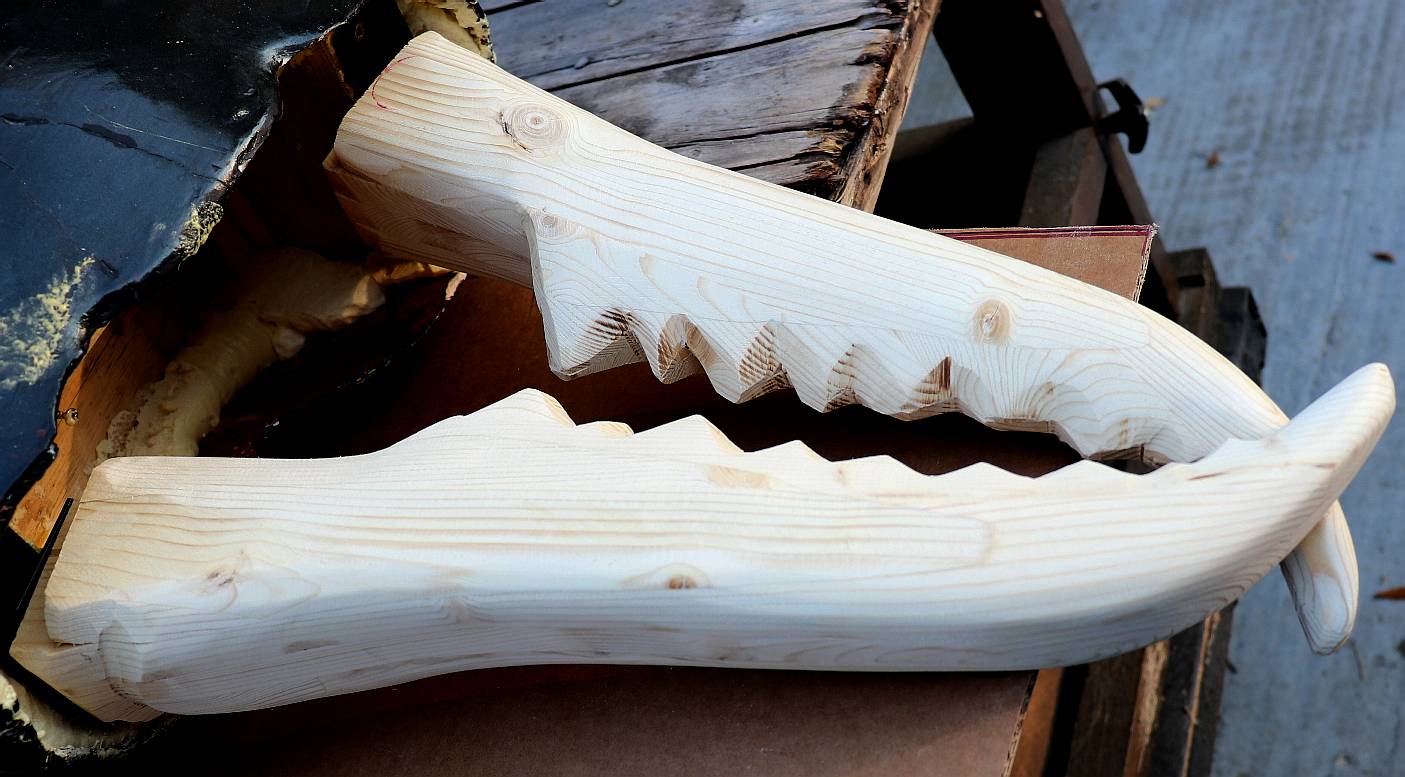 SCISSORS - The jaws needed a close bite, each matched to the other, under and over - a dentists nightmare.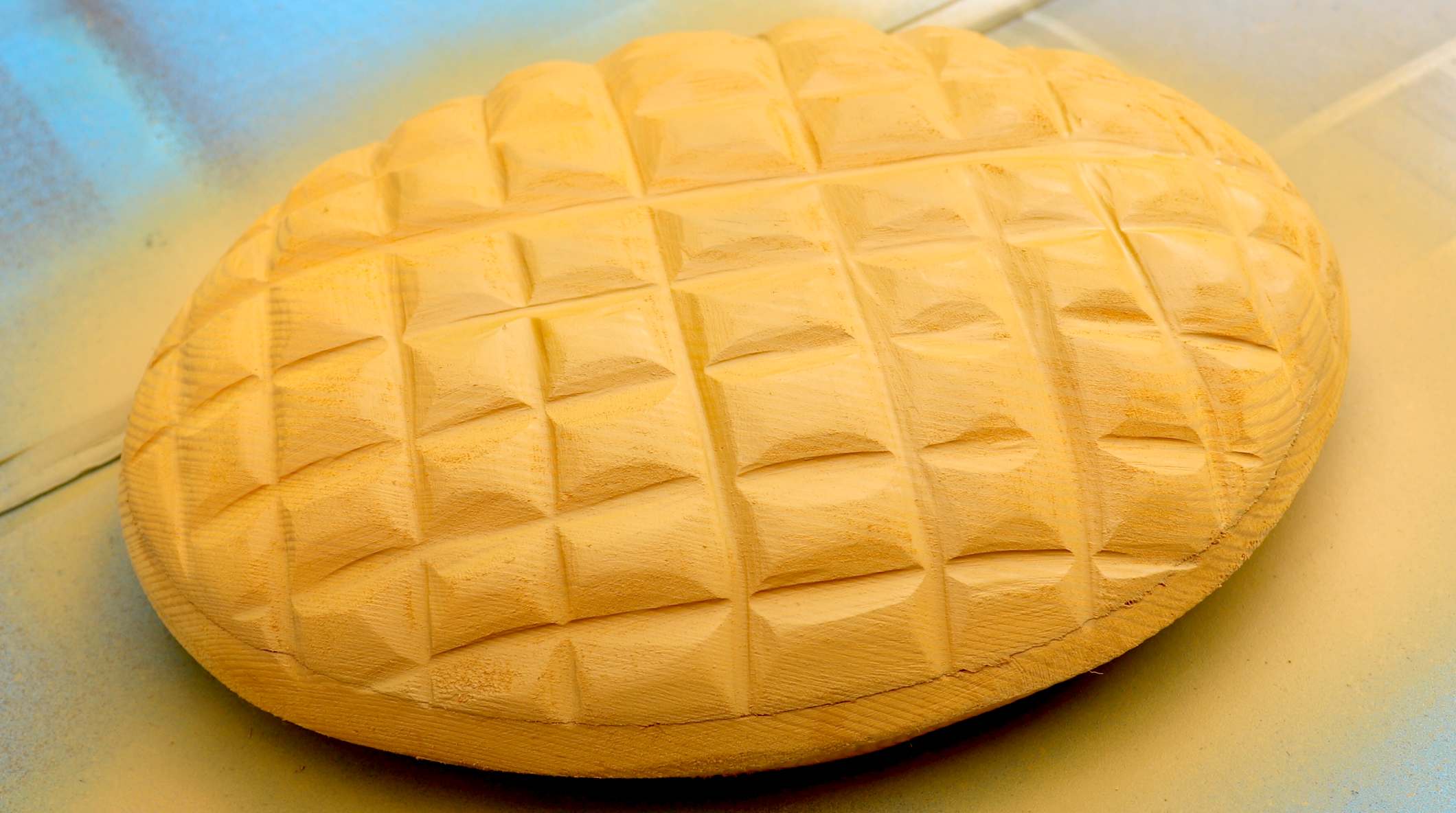 CRISSCROSS - Marking out and carving the compound eyes in wood is great fun, but you have to concentrate. One slip with a knife or grinder and you'll have to start again. We were tempted to polish the wooden art, but decided they had to be painted black to make the hexapod look right.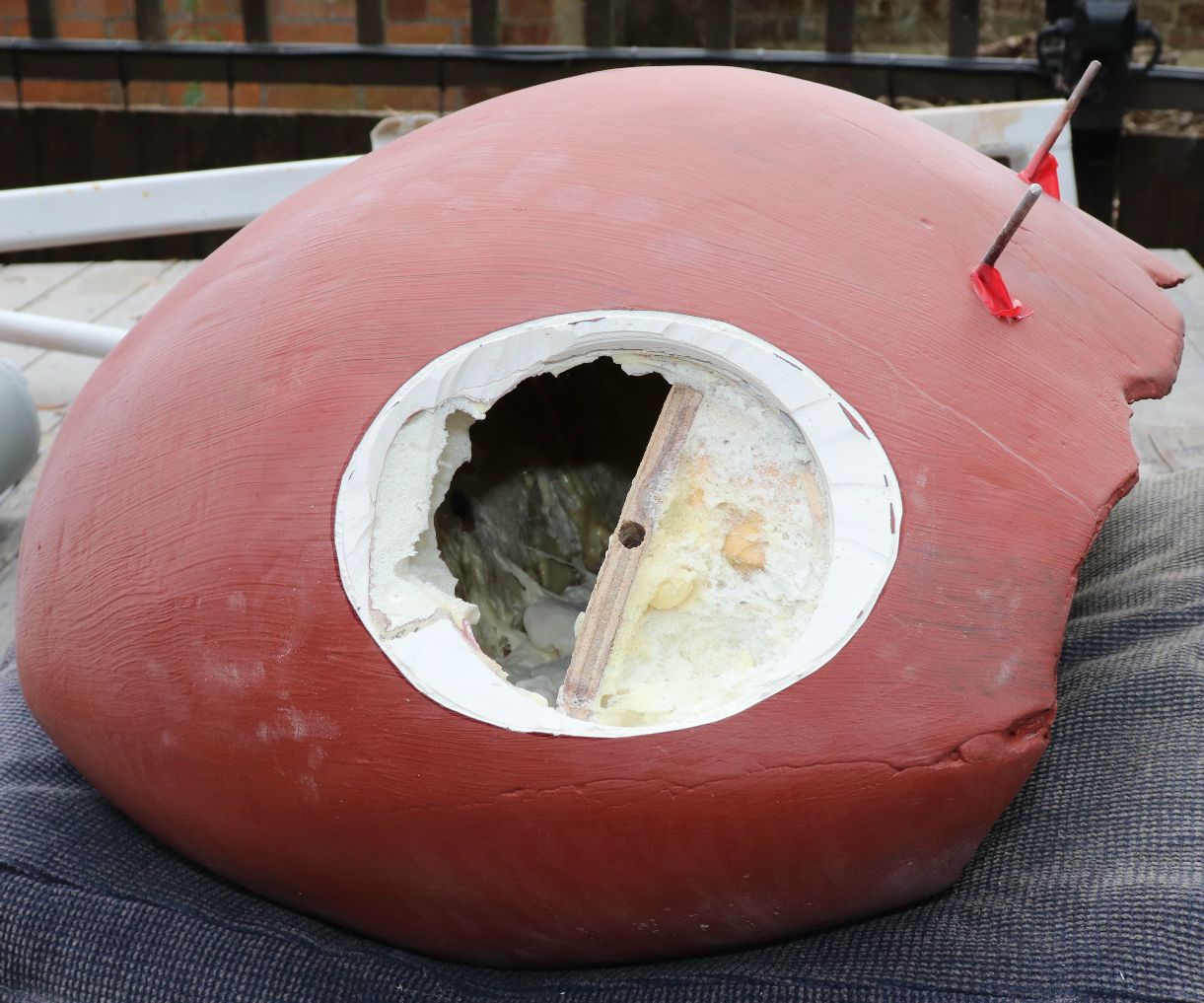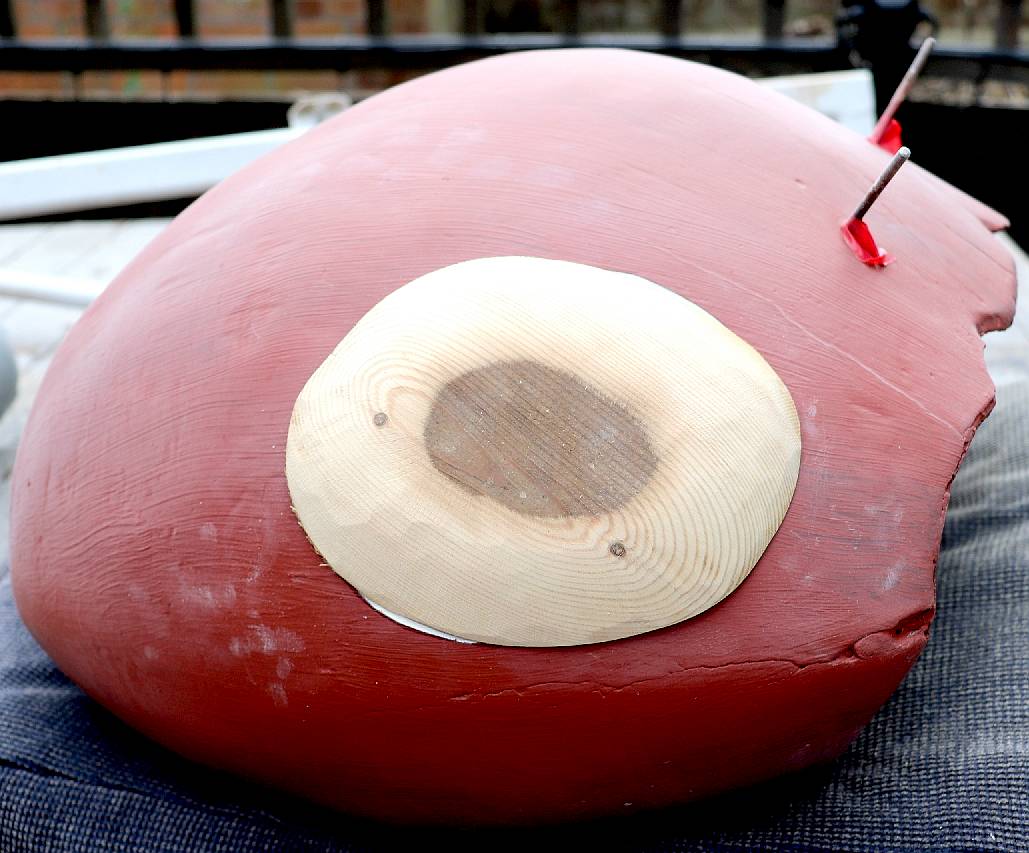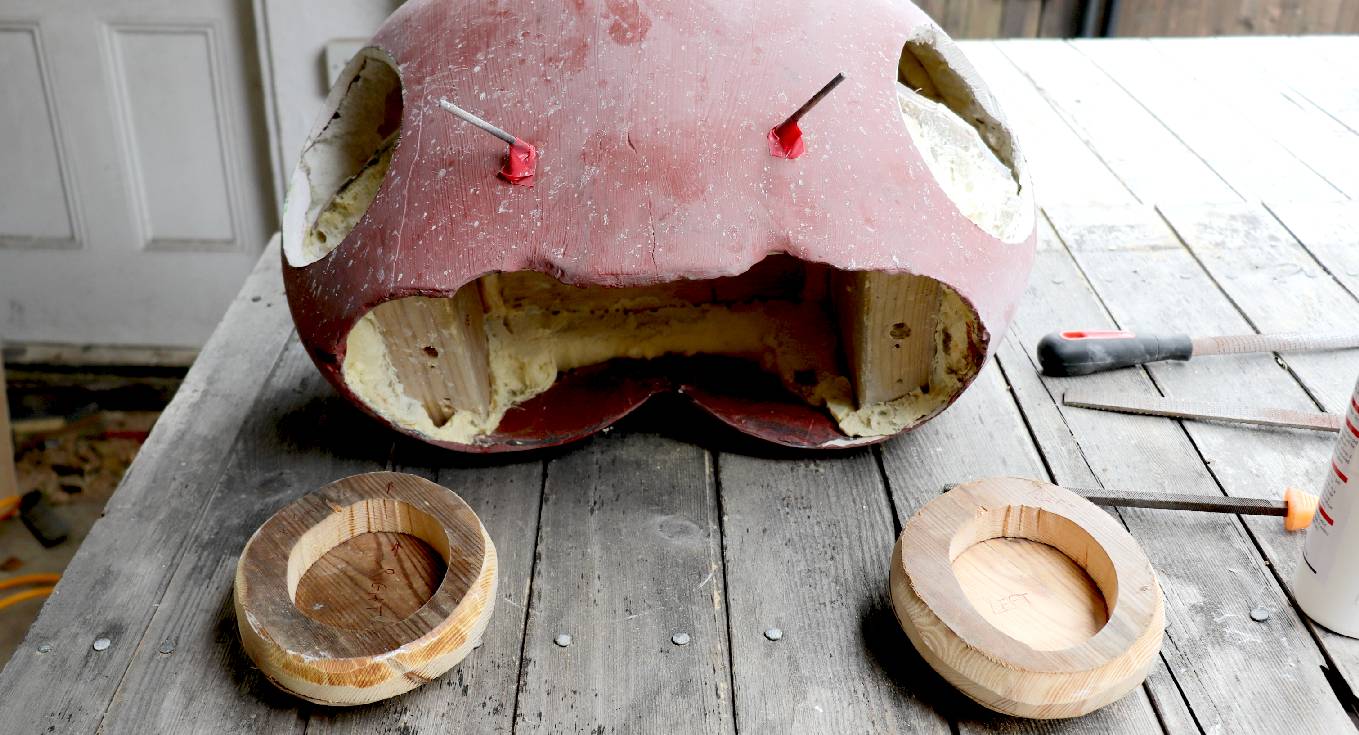 EXOSKELETON - Insects have an exoskeleton, one reason they are so much stronger than endoskeletons, like humans. It also means that an old insect looks much the same as a young insect. No saggy skin and wrinkles. The head is also the skull. We had to cut out the plaster to make sockets to fit the wooden compound eyes. To save weight and time carving, the eyes are two-piece.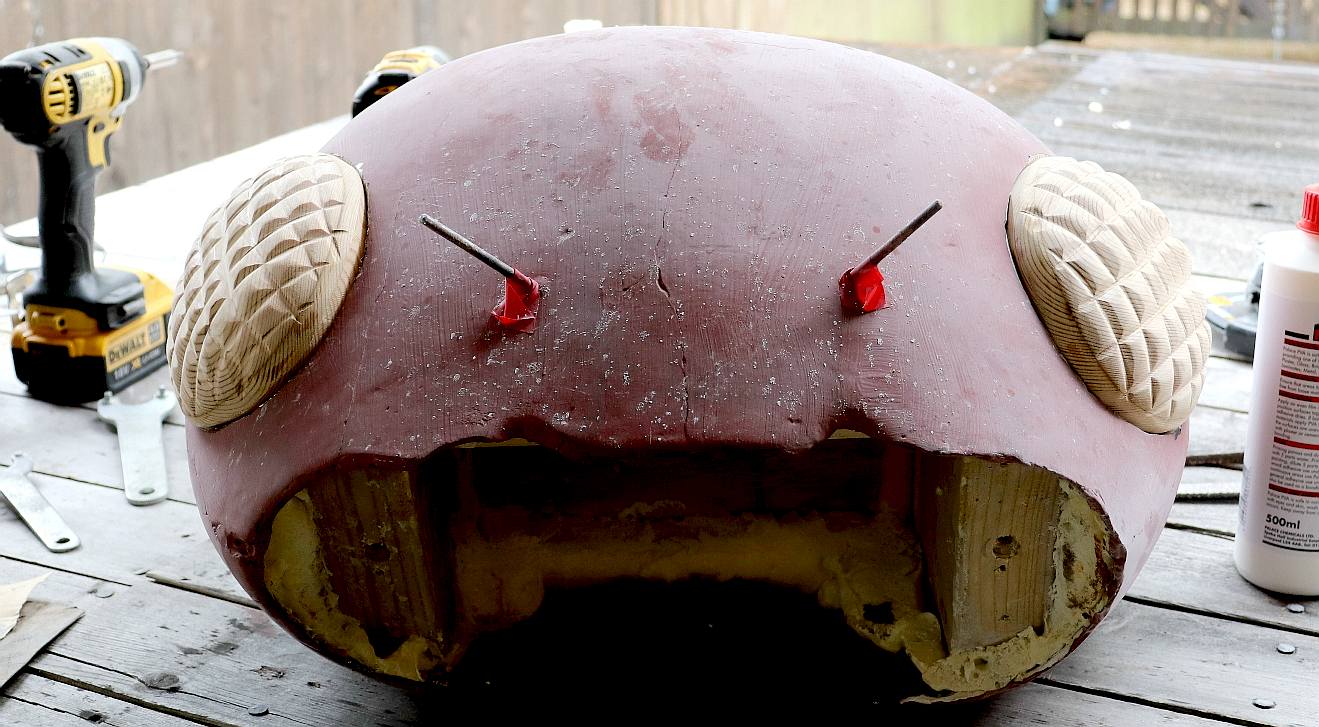 .....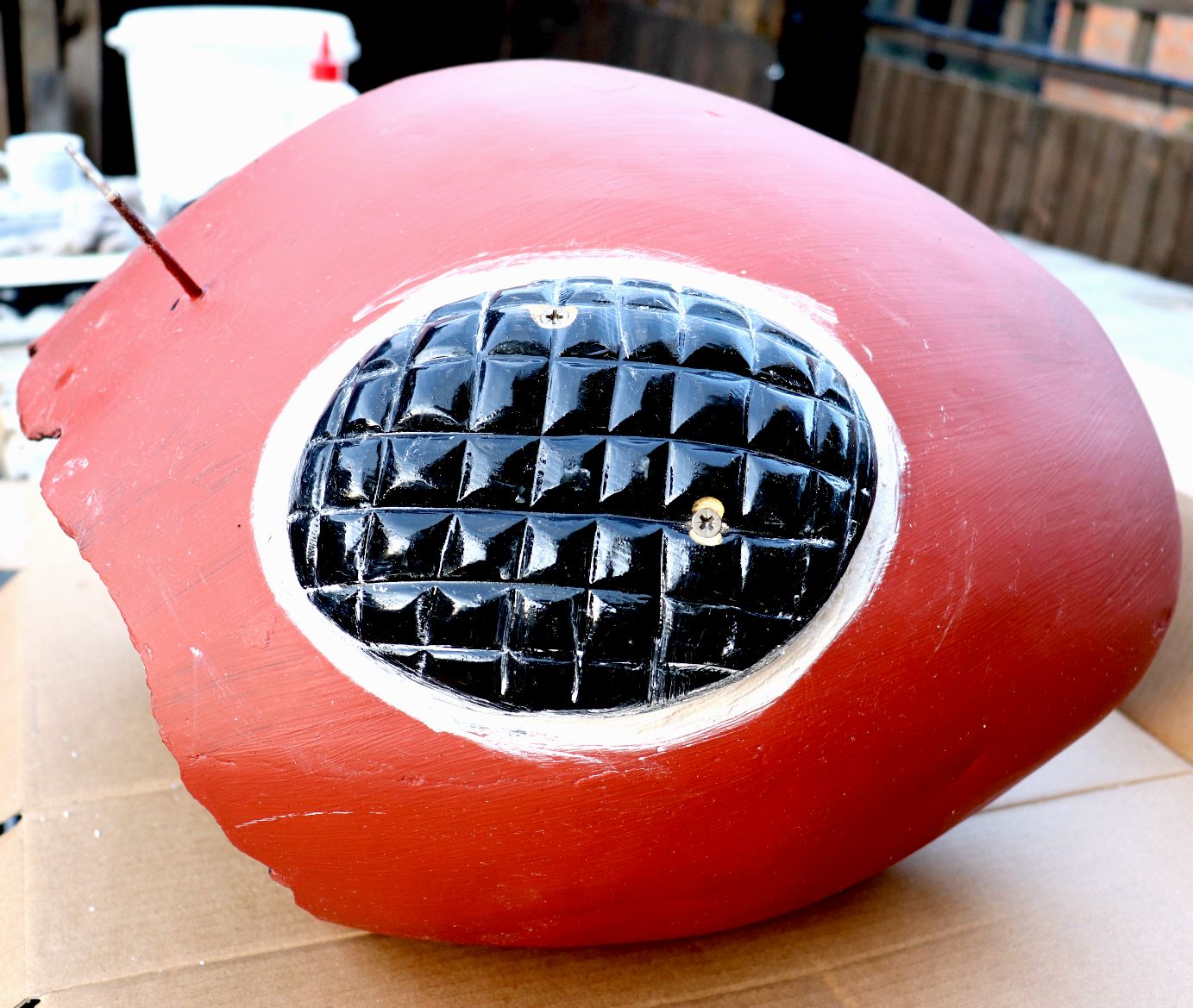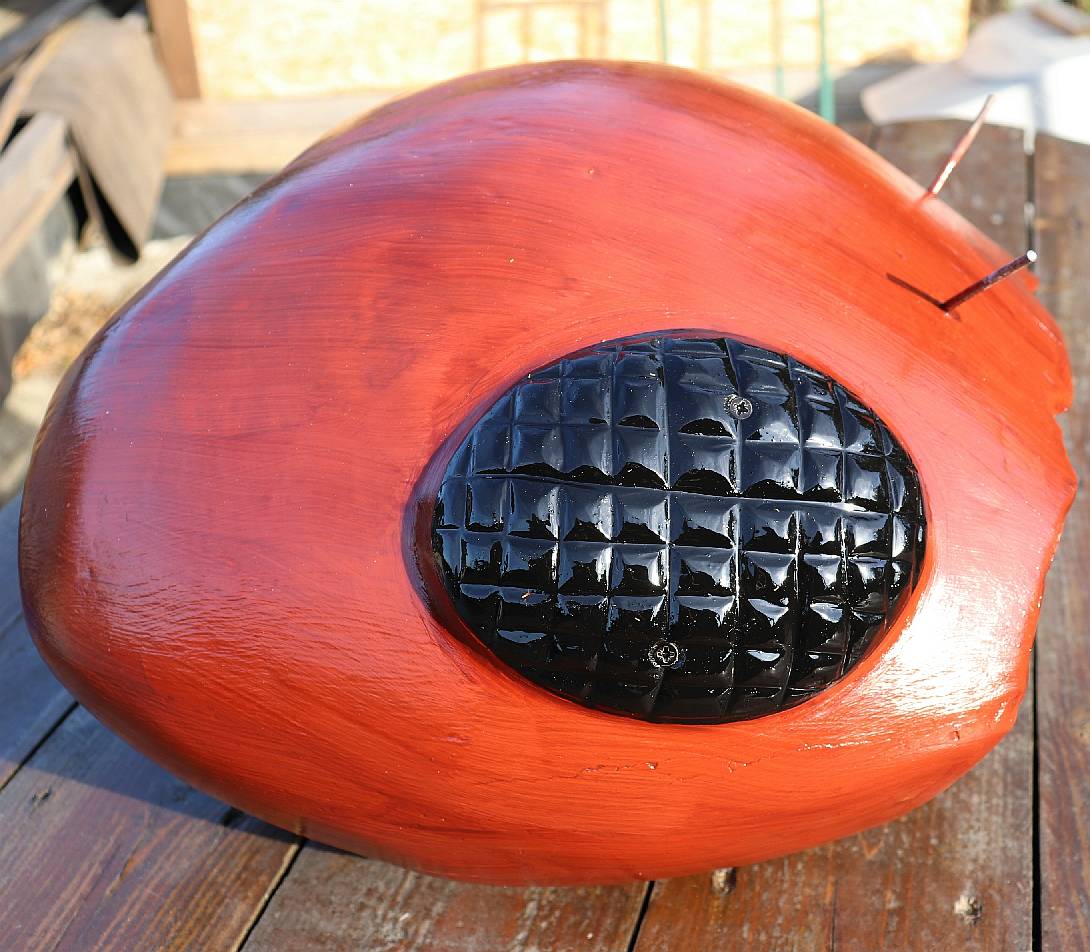 .....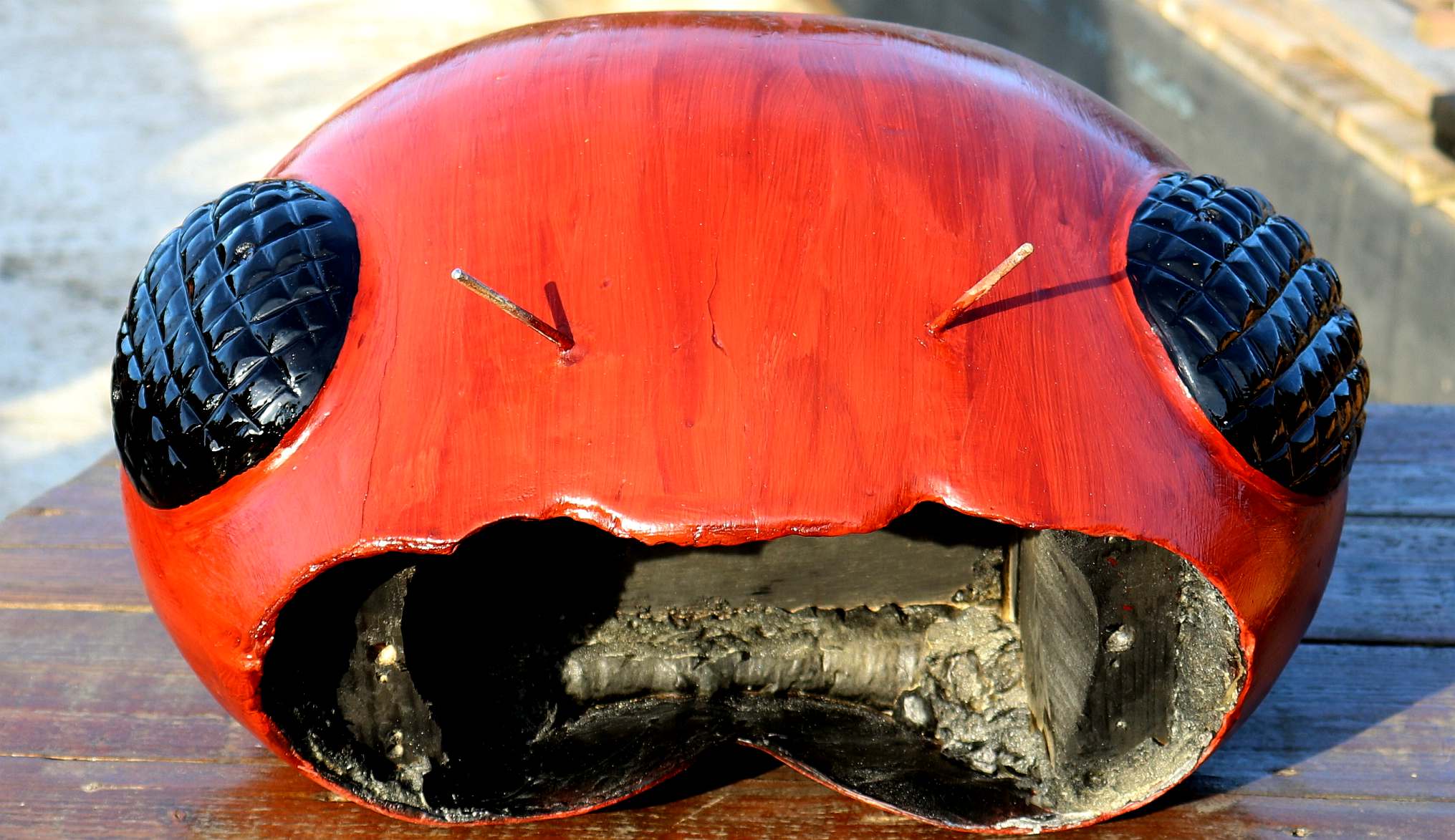 THE A TEAM - We love it when a plan comes together. The eyes look fine.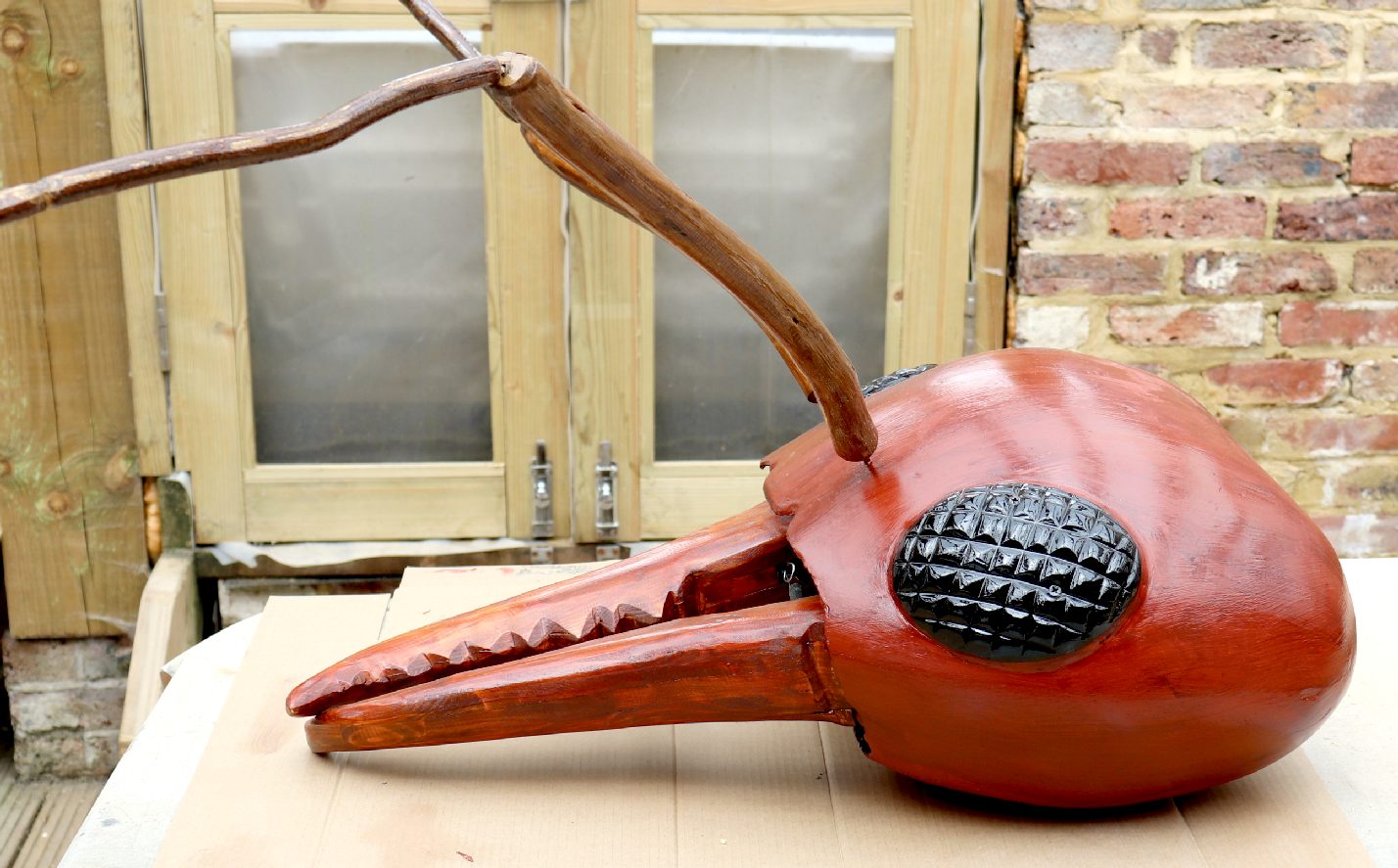 The jaws and eyes as a complete assembly, along with the antennae, is starting to come together as an art pience.
...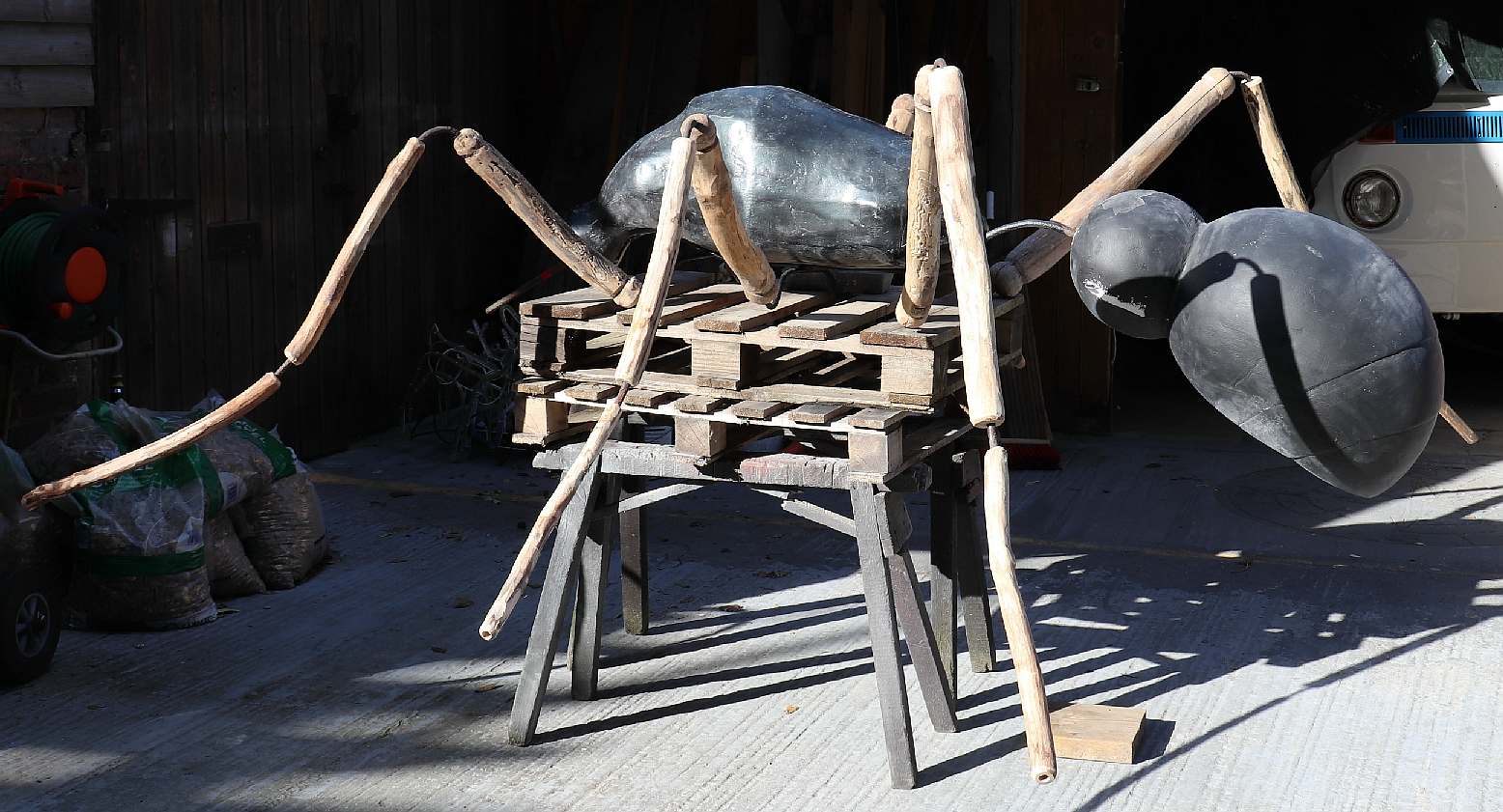 One of the stages of making the legs from wood grown on site. There is a lot of carbon locked up in this model.