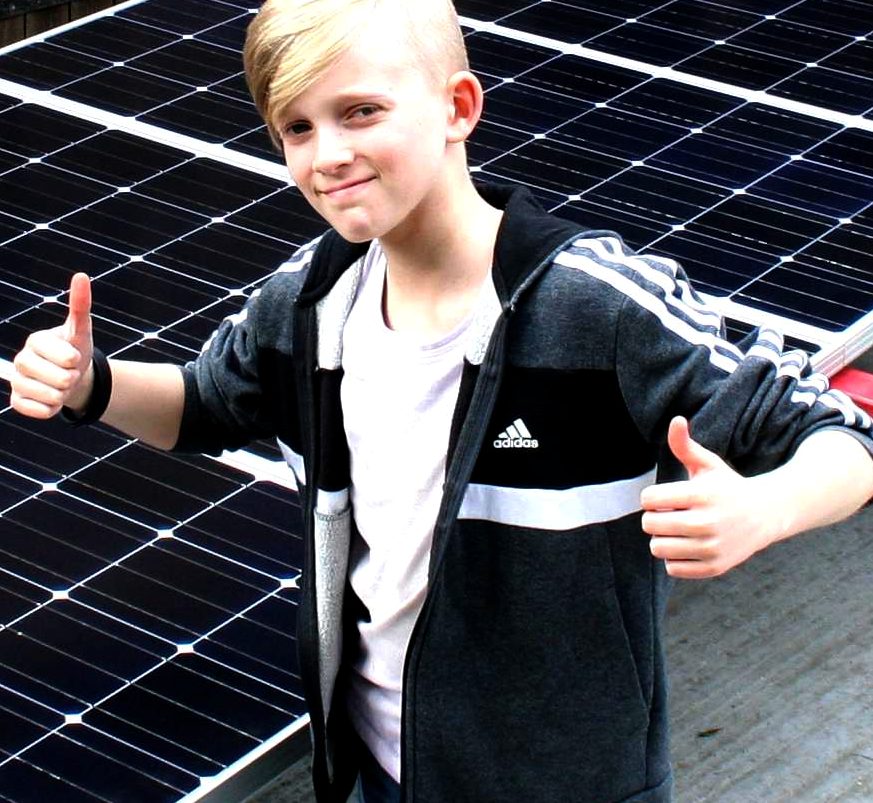 I'd love to be part of the crew of a solar boat setting a new record across the English Channel.
One thing that has been brought home by Covid19 is how much we depend on shipping for our goods. As a result of the coronavirus, timber and fixings are in short supply, and that is because they are imported, rather than made in the UK - and typically come in from Asia. But another major problem with imports is pollution from diesel exhausts from heavy bunker fuel oil, also warming the planet as cargo ships add to greenhouse gases.
That is why zero carbon shipping is now held to be rather important. Interestingly, the speed record for a solar boat across the Atlantic, southbound is only 5.3 knots. I feel sure that a more advanced boat like the proposed Elizabeth Swann could best that record, to advance the science of clean transport.
The present record was set in 2013 by MS Tûranor PlanetSolar, a catamaran conversion that left from Las Palmas, Gran Canaria, Spain, on April 25, 2013, and sailed across the Atlantic Ocean, traveling at a speed of 5.3 knots before the energy autonomous boat reached Marigot, St Martin, in the French West Indies on May 18, 2013.
Switzerland's MS Tûranor PlanetSolar, is currently the world's largest solar boat according to Gérard d'Aboville, and Raphaël Domjan, both skippers of the MS Tûranor PlanetSolar. The construction and circumnavigation were mostly sponsored by Immo Ströher. Nice one Mr Ströher.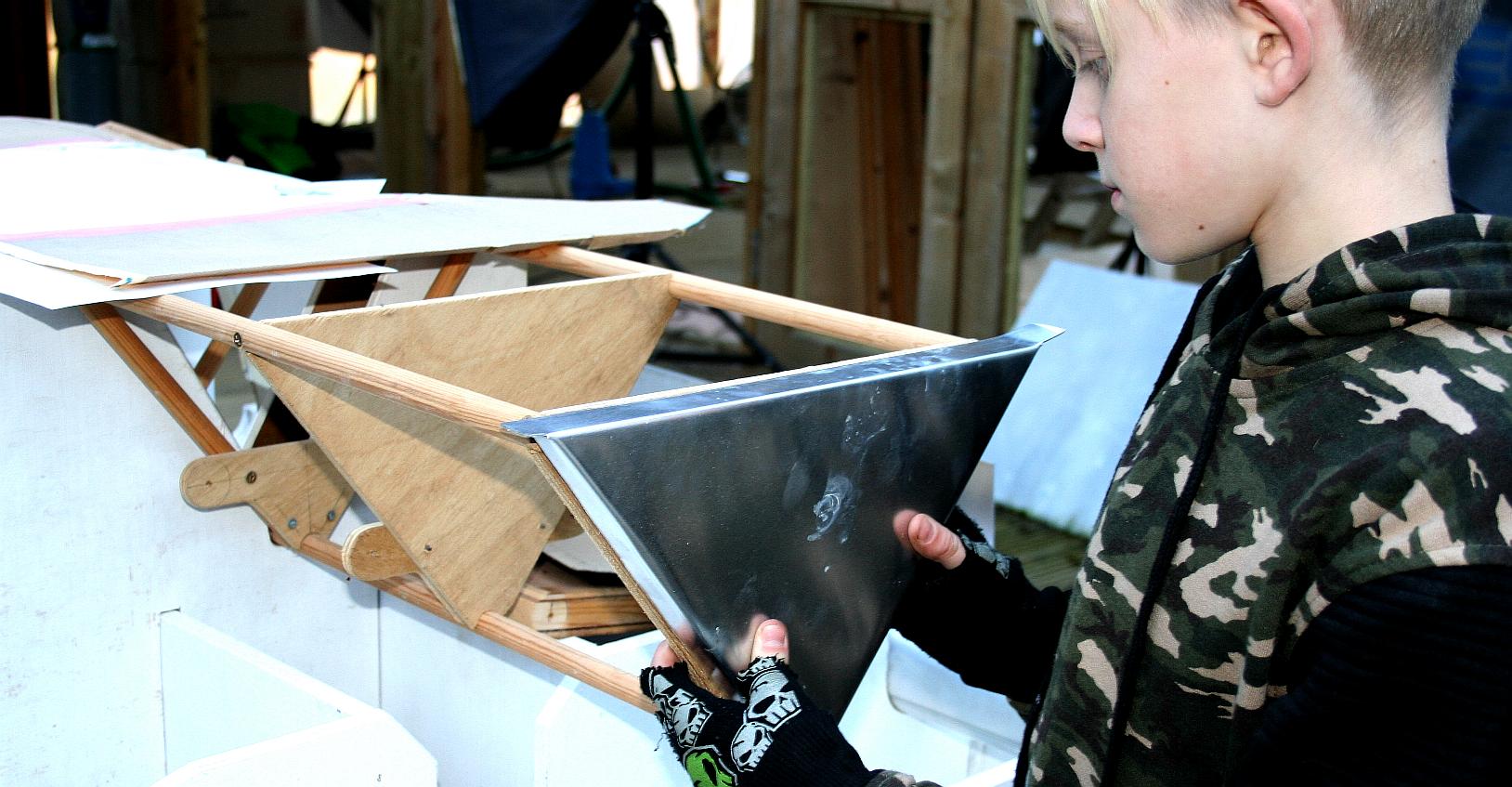 My first attempt to bend aluminium as part of the build of the Elizabeth Swann water tank test model.
I enjoy working on unusual projects. They teach me a great deal. In this case quite a lot of science. I'm the youngest team member of the Elizabeth Swann project. You could say I'm the cabin boy, because I do a lot of small tasks, and then I get to make a component part. And better still, fix it into place.
One of the first things that was drummed into me in the workshop, was how important a sharp pencil is, and a good quality tape measure, for accurate lofting (full scale marking out of the metals to be cut). In the case of this model, we are working to 1:20th scale. That means the real parts for the real ship are twenty times larger.
Even as a model, the vessel in longer than me. It will be quite a handful moving it, to fix it onto a gimbaled mount (that we have to make specially) to be able to film the hull in the water as it moves at different speeds and in different conditions.
This should be a lot of fun.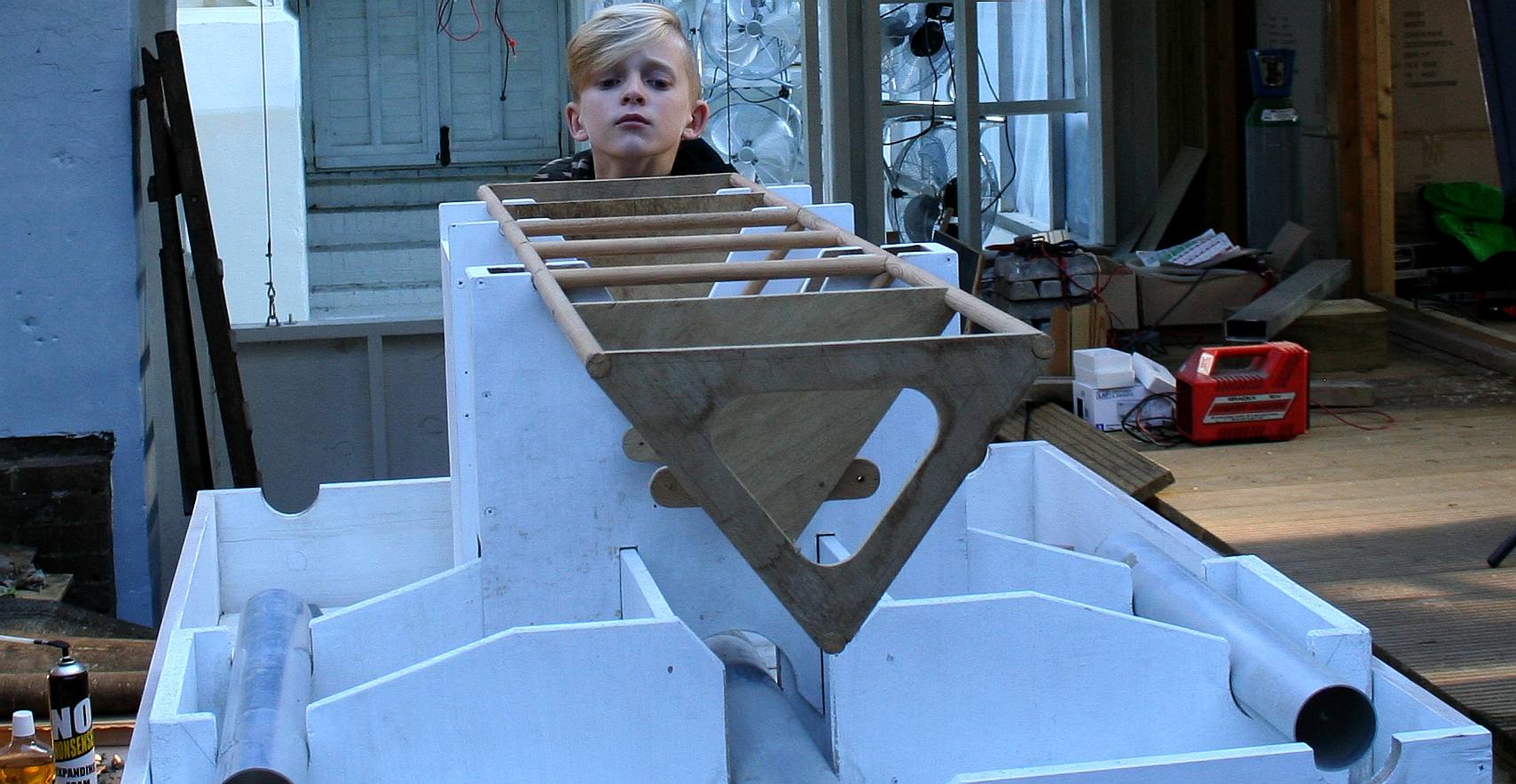 The solar boat is a trimaran, a boat having three hulls. This boat has a tubular frame high above the waves to carry solar panels, as moveable wings that are designed to track the sun. You can see the Foundation's water basin in the background.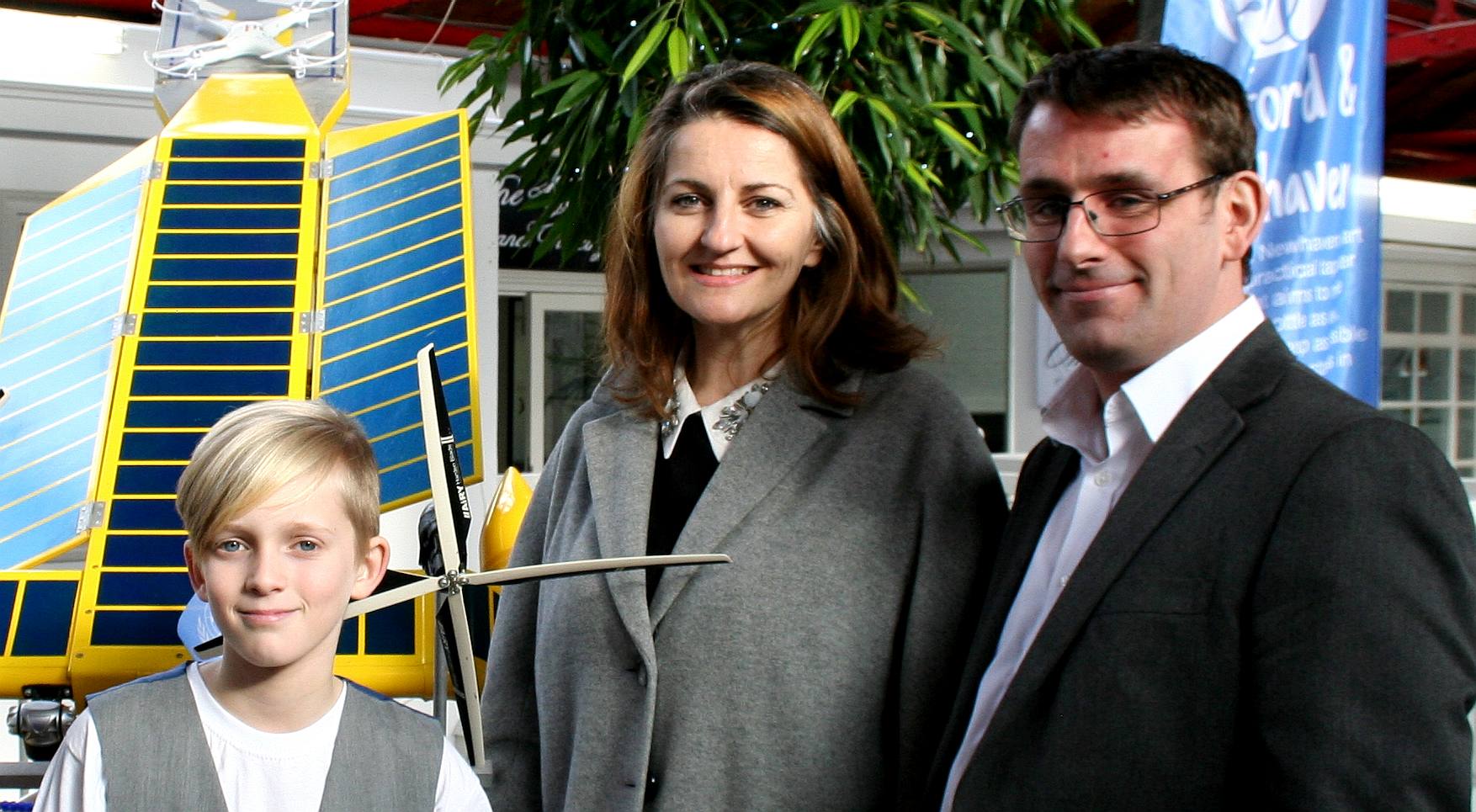 Me with the Conservative MP for Eastbourne, Caroline Ansell, and Chris Close, the SeaVax project director in January of 2019. Mrs Ansell is doing a lot for the environment in 2020 and Eastbourne generally. She campaigned for better roads to the town during her last term in office.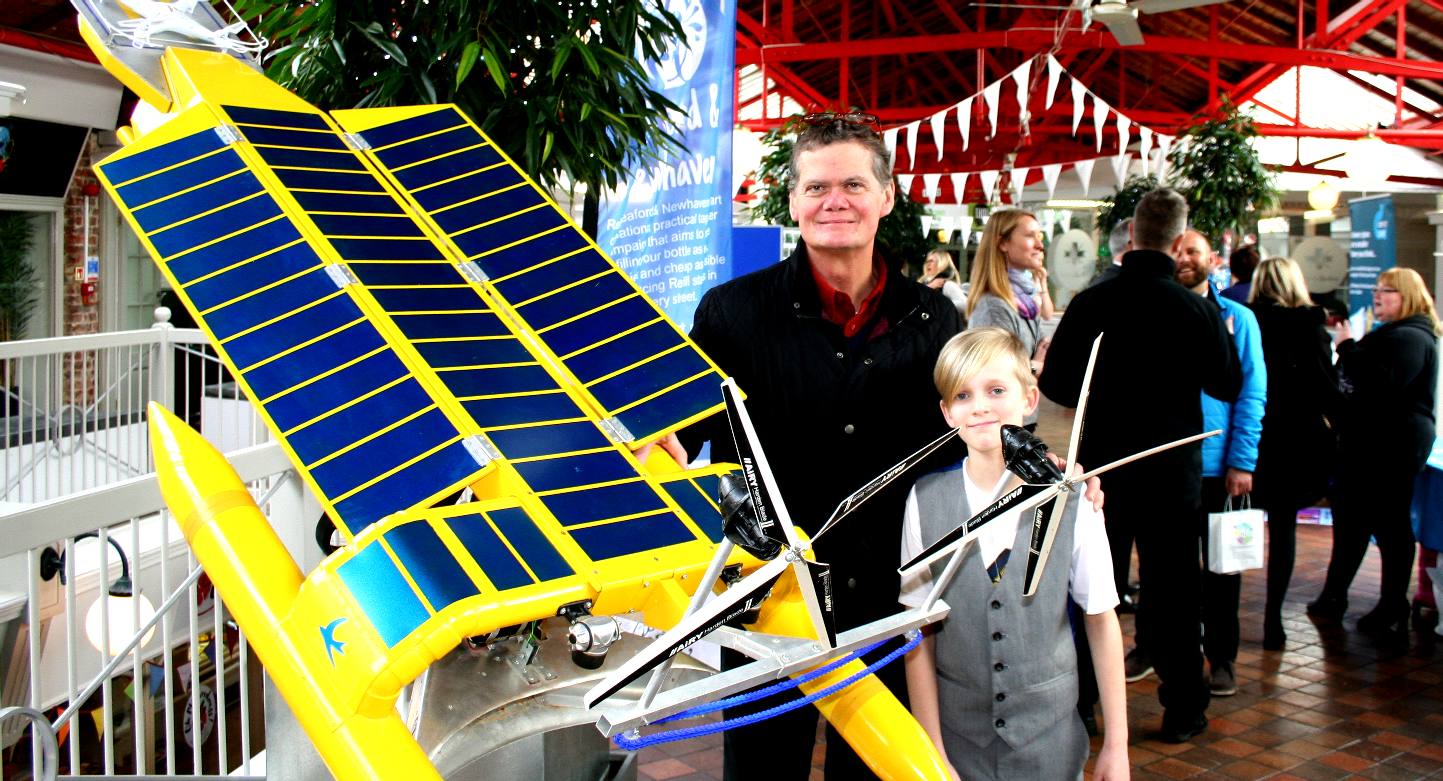 Me with the former Liberal Democrat MP for Eastbourne, Stephen Lloyd. We are on the stand of another solar powered vessel designed to clean plastic from polluted oceans, called SeaVax. I'm the shorter person. Despite the best efforts of the team who showed this vessel, they could not get the funding they needed to build a larger prototype. What a shame, they could have been cleaning up the oceans and rivers by now, where there is still nothing else like this on the horizon.
I recently found out that the English Channel was crossed in 1909 by Louis Bleriot for the first time in a vehicle heavier that air. Bleriot was inspired by the Wright Brother's flight at Kitty Hawk in 1903, who proved air travel was possible. Charles Lindbergh flew across the Atlantic for the first time in 1927. Another first was Amy Johnson, who flew the engineering equality flag, proving women were just as able as men, as pilots and engineers.
These amazing feats confounded the skeptics, paving the way for cheap holiday flights, that also are a major cause of air pollution. The race is on to clean up air traffic with electrics. Now that is another serious challenge.
We are living in an age where all of a sudden, innovation is again encouraged. It's almost like we have gone back in time to the golden age of aviation adventures.
These days Governments are doing all they can to entice large companies to commit to such research and development with grants like Horizon Europe from January of 2021.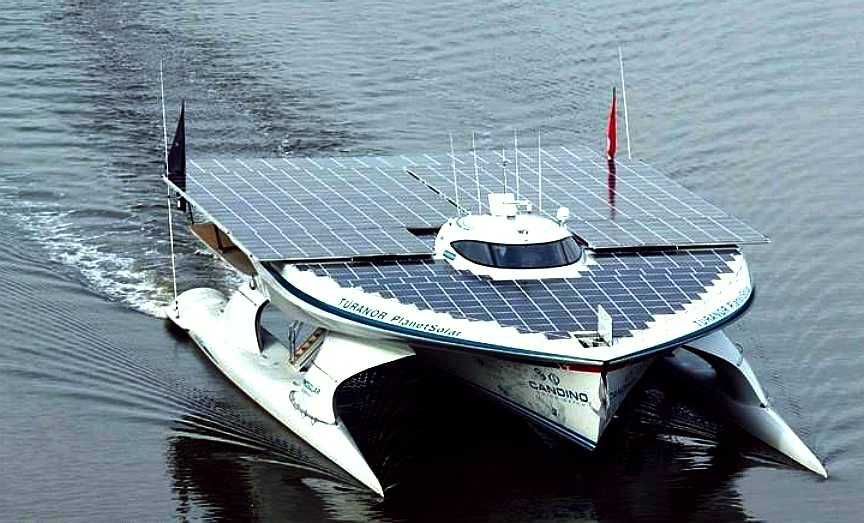 ..
LINKS & REFERENCE
http://