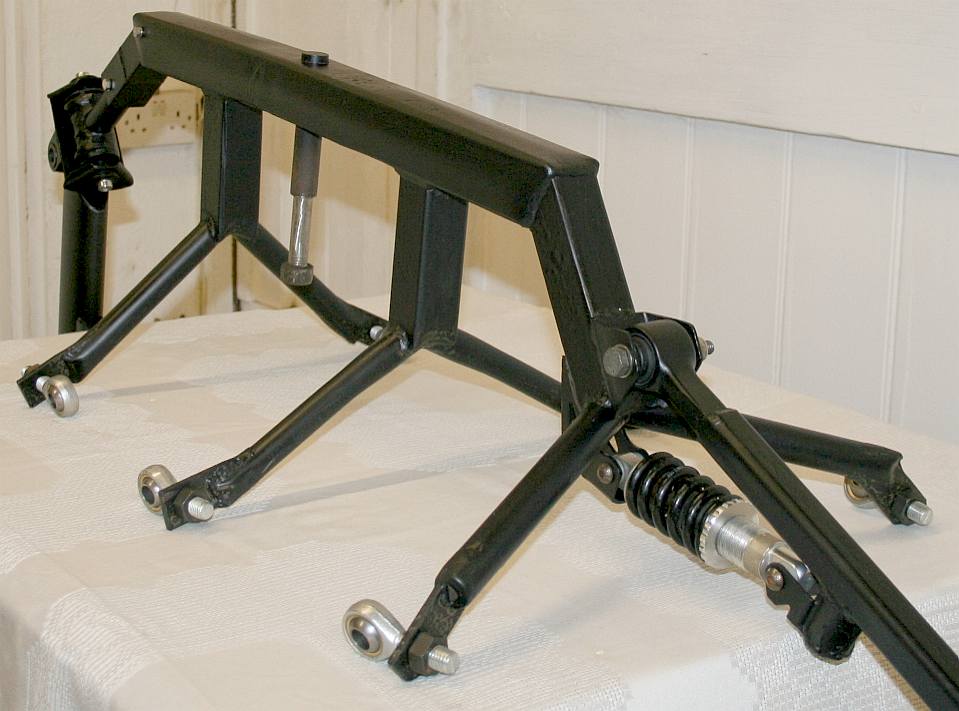 ...
We can see into space using telescopes and launch satellites that have cameras, telescopes and other sensing equipment onboard. These instruments are vital in the quest to explore the universe, they are remotely operated or autonomous machines in terms of energy, until their useful working life is over. They cannot explore or sample the surface of planets.
PLANETARY ROVERS
Where traditional surface rovers have wheels or tracks that have limited ability to overcome rough terrain, we are proposing using vehicles that walk with legs.
PHOTODIODE SENSORS - Inside your domestic security light you will find these components. We will use the basic idea to make Dino the DinoBot react to guests, but passively. Using these circuits, Dino will be aware of people approaching - and be able to greet them. If the person comes close and speaks to Dino, then Dino will be able to respond audibly, and move its head, or even walk to track the person.
VERSATILE
Almost anything was possible using electronic sensors and controls ....... and then computers came along and the digital age, to turbo-charge electronics with programs to run machines.
..
...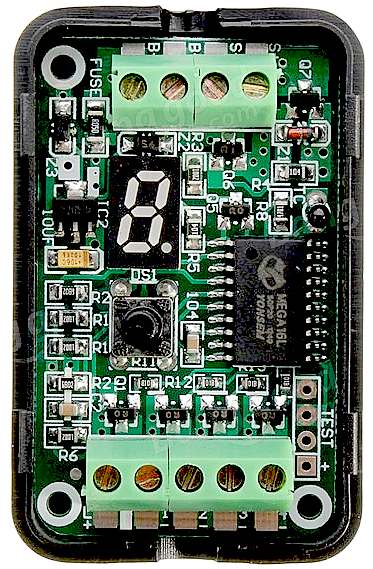 SOLAR PANEL CHARGE REGULATORS & DC to DC CONVERTERS - The above is a selection of electronic controllers that will ensure your battery is charged correctly by your solar panels. The lower right is a DC to DC converter to boost voltage should that be needed.
ACORE - American Council on Renewable Energy
ASV Global - C-Worker and C-Enduro unmanned surface vessel for safer offshore surveys
AUTONAUT - MOST (Autonomous Vessels) Limited - wave propelled system
AUVSI - ROBOBOATS - Association for Unmanned Vehicle Systems International
ARDUINO - Hobbyists computer platform for interactive robots and machine prototyping - Open source
BAE Systems - Maritime, Naval ships and submarines
BEAGLEBONE - ARM low cost robot friendly, low drain micro computer
BLUEBIRD - Electronics -
BLUEFISH ZCC - Bluebird Marine Systems' autonomous unmanned fleet development program
BLUE OCEAN - Rolls Royce autonomous cargo vessels project
Captain Kidd's robot sailboat project - Microtransat
CDE - Centre for Defence Enterprise
CMTI - Centre for Maritime Technology and Innovation - Autonomous Study - Holland Shipbuilding Association
DARPA - Defense Advanced Research Projects Agency - Autonomous ROV/UUV ASV ZZCs
DOLPHIN - Quicksilver Controls, special effects robot for filming 'Dolphin Tale' movie about Winter the dolphin amputee
DSTL - Defence Science & Technology Laboratory
Embry Riddle - Aeronautics University, Roboboats competition Virginia Beach 2014 - Velodyne 3D Lidar
ESPANDON - Swordfish, SLAMF, future mine countermeasures program
EX MACHINA - Artificial intelligence in a female form humanoid is seen to be dangerous
FishPi - An autonomous boat project to prove Raspberry computer capability for navigation of a vessel for long distances.
FUGRO -
General Dynamics - Anti submarine warfare USVs
HECTOR - Bielefeld University, robot hexapod insect
Helicopter Drones - Miniature flying machines using open source code
HORIZON 2020 - Patent (PCTIB2010055929) Italian ecological propulsion system POD ref: TOIT20130916002
HUMANS - Animatronics
INDAGATUS - Small endurance UMV platform
INDIEGOGO - Open Hand Project, 3D printed robotic low cost prosthetics
KABUTOM RX3 - Giant robot beetle from Japan, built by Hitoshi Takahashi
Kickstarter - Robotboat MK VI autonomous oceanographic wing sailor project
Kickstarter - Scout Transatlantic - Microtransat autonomous solar powered trans Atlantic crossing robot project 2013
Kickstarter - Stompy, a US project to build a giant ride on hexapod vehicle
LEGO - Mindstorms education robotic invention system, brick computer - Robot Ant
LEMUSV - Long Endurance Marine Unmanned Surface Vessel
LIQUID ROBOTICS - Wave Glider autonomous surface vessels
LOCKHEED MARTIN - Trident missile system
Manta and Sting rays - animatronics
MARINE MEASUREMENT FORUM - Hosted by ASV Global, Portchester, UK, 29 January 2015
Maritime Robotics - Mariner USV
Mark Zuckerberg - Artificially intelligent robot butler
MAST - Maritime Sense & Avoidance Systems for unmanned vessels
MASTT - Royal Navy purchases Seebyte smart software for their autonomous underwater trials Sept 2013
MARS - Marine autonomous systems showcase and workshops, 25-26 February 2015, NOC, Southampton, UK
MBED - ARM based microcontroller developer platform
MEGABOTS - USA vs Japan, Kuratas - giant mechanized fighting machines
Microtransat - Competition for autonomous sailing models
MIT Cambridge University - Controlling Drone with Mobile Phone
MONALISA - Motorways of the Sea, eco-efficient e-navigation solutions contribution to safe maritime transport
MOST - Autonomous Vessel Limited - Autonaut USV
MUNIN - Maritime Unmanned Navigation through Intelligence in Networks & E-Nav International 7th Framework
NAMOS - Networked Aqautic Microbial Observation System using marine robots
NAVSEA - Naval Surface Warfare Center - Shipboard energy conservation
NERC - UK National Environment Research Council
NOC - UK National Oceanographic Centre
NORTHROP GRUMMAN - Unmanned fighter planes
PICAXE - Microcontroller for robotics projects with open source software support
PREDATOR - Robotic submarine hunter-killer
OCIOUS - Bluebottle marine drones and Solar Sailor
OpenROV - Open source underwater robots for exploration and education.
OPTICAL RECOGNITION - Latest developments for machine object avoidance
PACIFIC RIM - Giant robots built to tackle undersea mutant threat (fiction)
PROTEI - Oil clean up robotic sail boat with boom tail
Queen's University Belfast - Engineering & Physical Research Council COLREGs & unmanned maritime systems
RASPBERRY PI - Low cost educational computer to learn how to program robots, etc. Open source
RAYTHEON - Sonar anti-submarine detection equipment
REVOLT - DNV GL battery powered unmanned cargo vessel - Sept 2014
Roboboats - Autonomous Surface Boats competition, ASVs
Robosubs - Autonomous Underwater Vessel competition AUVs
ROLLS ROYCE - Unmanned semi-autonomous robotic ships of the future - Blue Ocean unmanned cargo vessels
SARUMS - Safety and Regulations for European Unmanned Maritime Systems
SBRI - Small Business Research Initiative
SEACHARGER - Autonomous Pacific Ocean robot boat
Sea Robotics - Unmanned systems
Sharks - Animatronics - World's largest robotic interactive public display
Slocum sea glider - Doug Webb & Henry Stommel
SmartNet - Automated service stations for robotic vehicles
Snoopy Sloop - Robin Lovelock's robot sailing boat: Microtransat Trans-Atlantic competition
SOLAR CHARGER - Autonomous Atlantic Ocean robot boat
SPACE ROVERS - Rough terrain exploration robots
SPOT - Satellite global tracking system
TSB - Technology Strategy Board
Tuna - Dolphin friendly animatronics
UAS - Unmanned aerial systems conference, Twickenham, 9-10 September 2014
UAV - Unmanned aerial (commercial) show, Olympia Central, London, 22 October 2014
UDT - Undersea defence technology, Ahoy, Rotterdam, 3-5 June 2015
UK MAS - UK Maritime Autonomous Systems
UNDERWATER - Search & salvage - Federal Business Opportunities
USNA - Roboboat competition team 2011 & 2012
US Navy - Swarm autonomous fleet protection drones and the USS Cole
SOTON - University of Southampton -
University Western Australia - USAL robot sub
Vacuum cleaners - Cleanmate, Dyson, Electrolux RoboTap, Hoover, I-Robot, LG, Miele, Neato, Panasonic, Robomaid, Samsung, Sharp
Woods Hole Oceanographic Institution - ABE lost at sea
ZEBRO - Delft University Tecnology - Exploration robot based on a Beagleboard
ZYCRAFT - Vigilant unmanned endurance vessel - Anti submarine warfare
...
LINKS & REFERENCE
http://
ARDUINO - ARM HOLDINGS - BEAGLEBOARD - MBED - PCBS - PICAXE - RASPBERRY PI